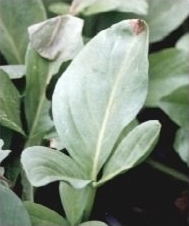 Photos ©2001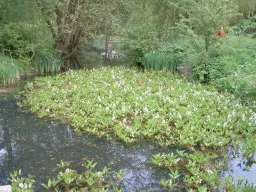 Click lower photo for a larger image

`
Bogbean - Menyanthes trifoliata
Family - Menyanthaceae
Also known as - Buckbean
Aquatic perennial growing to 30cm (12in) from thick creeping rhizomes. Found in damp soil, marshes, bogs, fens, ditches, ponds and in standing or slow flowing water occurring throughout much of the northern hemisphere. Listed as a stable species of least concern there are however recent recordings of localised declines with Italy, Switzerland, Hungary, Slovenia and Croatia all recording losses. Menyanthes trifoliata in Brickfields Park has suffered a marked decline with little of the plants remaining.
Locally common and widespread in the UK especially Ireland and Scotland. Nearly sessile leaves are trifoliate and resemble leaves of the Broad Bean. Clusters of Pink / White fringed flowers of five lobes on erect leafless stems appear from March to June. Dried leaves were used in the past to make a tea which is said to relieve headaches and migraine. It is listed as a National Surveillance Plant Pest in New Zealand.
FBCP do not advise or recommend that Bogbean - Menyanthes trifoliata is eaten or used as a herbal remedy. Used to treat diarrhoea, influenza, appetite loss and an aid to digestion.
---
Site design ©1999- Brickfields Country Park - Privacy -