Lichen - Lepraria incana
Family - Stereocaulaceae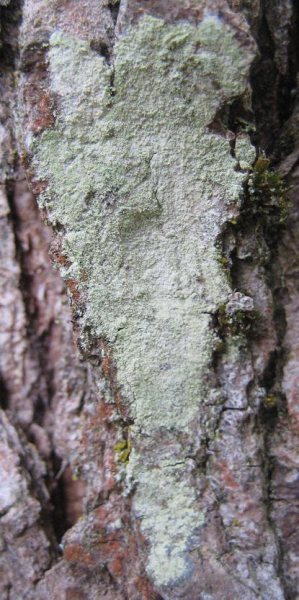 Picture ©2010 Kay Newbury
University of Reading


Click photo for a larger image
Many thanks to Kay Newbury at Reading University for the identification of this Lichen species - Lepraria incana.
A widespread and common thin powdery crustose lichen forming dull blue/grey to greenish areas on tree trunks, wall and acid rocks. Thallus comprised of very small fluffy granules with no clear lobes or white, "cottony" medulla. It often grows on areas of bark that are sheltered from rain, typically on Beech and Salix. Description for Incana
Basic species description for Lichens, other Lichen species in Brickfields Park.
---
Site design ©1999- Brickfields Country Park - Privacy -