Brickfields Country Park - Dates for 2017
"Come along and see us"
Regular work dates - o O o - Event dates
FBCP welcome involvement from the public as occasional volunteers or members. Work parties are usually held in the park on the 1st and 3rd Sundays of the month (except January) from 1:30pm onwards (12:30 in the winter, see below), but do check with the task date calendar below first. We meet in the centre of the park at our storage container. No special skills are needed, just some strong footwear!, and a willingness to contribute to your environment. The work covers many topics from pond clearance to path building and more, we are insured for public liability, tools and refreshments are provided and safety is covered before starting. For details E-mail
With the Daylight Savings Time change, winter task periods start at 12:30pm, reverting to the normal start time of 1:30pm for the summer.
Task & Event dates scheduled for 2017 are -
(Dates subject to change as event notifications or cancellations are received)
Regular work dates for 2017
Tuesday 17th January - Members general meeting 8:00pm, for details E-mail
January
8th, 22nd
February
5th, 19th
March
5th, 19th
April 4th - Annual General Meeting 8:00pm, for details E-mail
April
2nd, 16th
May
7th, 21st
June
4th, 18th
Sunday 2nd July

Brickfields Park Funday

- see main listing below
11th July - Members General Meeting 8:00pm, for details E-mail
July
2nd, 16th
August
6th, 20th
September
3rd, 17th
17th October - Members General Meeting 8:00pm, for details E-mail
October
1st, 15th
November
5th, 19th
December
3rd, 17th
Event Dates - 2017
Further events in 2017 to be advised.
Regular work dates - o O o - Event dates
---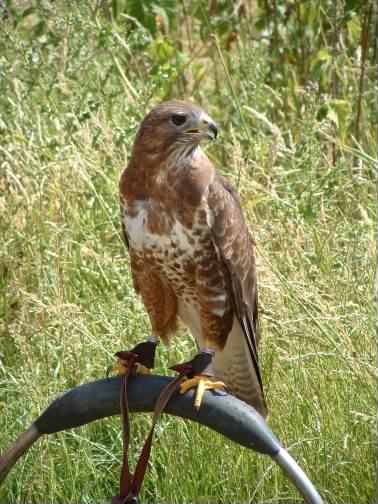 Sunday 2nd July, Brickfields Country Park - Fun Day. - 11am to 4pm, (location map for GU11 3QJ) With farm animals, Birds of Prey display, stalls and displays from local environment and wildlife groups, hot and cold refreshments, games, quizzes, cuddly toy tombola, cake stall and our own brand "Brickfields Park" jams, a very popular item. Coffee and Tea from our refreshments are all "Fair Trade" products. The mobile farm display is still a very popular attraction drawing young and old to the interactive display of Ducks, Goats, Geese, Rabbits, Chickens, Pigs and many other farmyard animals.
This year will be the 32nd year since the opening of Brickfields Country Park by Colin Balchin the Mayor in 1985. New exhibitor stalls, games and competitions will be run again this year.
Exhibitor space is now open for booking at this years event, email for details, early booking is recommended. Wildlife groups and organisations are especially welcome to participate in our Funday for the local community in one of the UK's least known urban wildlife parks, one of Aldershot's gems.
Participants already booked for this years event are -
Our 2016 sponsors were -
We must again thank our sponsors for their continued help, as without the help of our local businesses and organisations we would at times be unable to do some of our work in the park and to stage events like the Fun Day. Our grateful thanks go to them.
---
Site design ©1999- Brickfields Country Park - Privacy -