Brickfields Country Park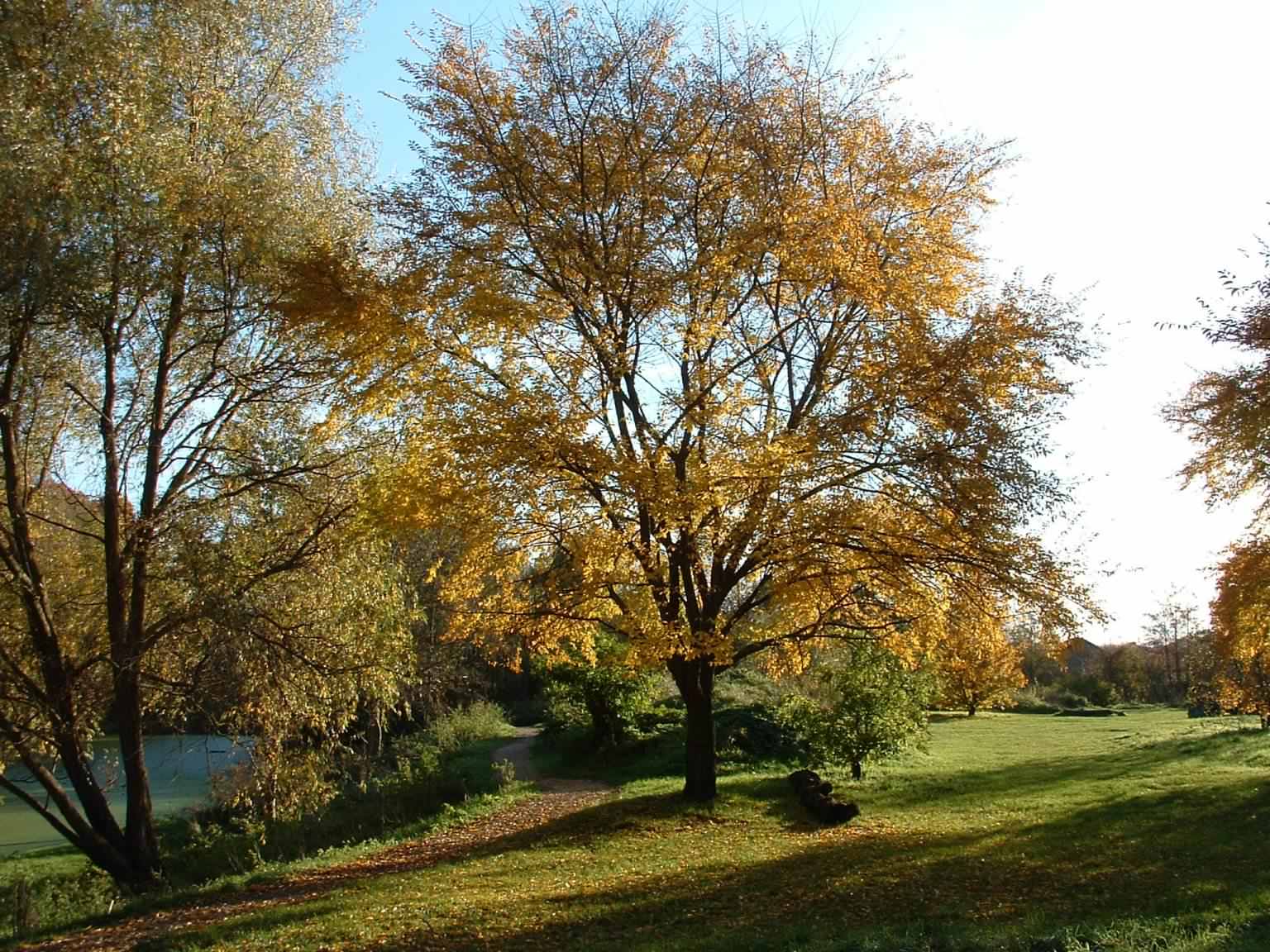 Situated off Boxalls Lane, in Aldershot, Hampshire, is probably one of the British Isles smallest and least known country parks. (Unless you know of one under 8 acres!) Reclaimed from the remains of a Victorian brickworks and clay diggings, Brickfields Country Park is a peaceful, natural park, known only by local residents and a few in the know - and now you! . . . .
Brickfields Country Park is maintained by The Friends of Brickfields Country Park in conjunction with Rushmoor Borough Council, The Friends group were formed in 1992 by several local residents wanting to become involved in the upkeep and protection of their local wildlife amenity. The group operates under license from Rushmoor Borough Council as part of the Parks Department, performing varied conservation tasks from rubbish clearing, path building, maintenance and publicity. We are associated to Blackwater Valley Countryside Partnership which links us to other conservation groups nation–wide for training, help and advice.
We welcome involvement from anyone, as members of the group or occasional volunteers. Work parties are held in the park on the 1st and 3rd Sundays of the month from 1:30pm onwards (12:30 in the winter) unless it is bucketing down! see the Dates page for the latest work schedules and list of events. No special skills are needed, just some strong footwear and a bit of enthusiasm! we provide the tasks, tools, tea and biscuits.
Corona virus - (Covid–19)
During this difficult time and until Government advice changes with regard to open spaces, Brickfields Country Park remains open for our community to get some exercise and walk your dogs. Exercise care everyone, observe all current guidance about social distancing, hand washing, general health awareness and look out for others in our community.
For further information on Covid–19 see the NHS and Government websites.
Latest news -

We have now recorded 646 species in Brickfields Park!
Many years ago we were told that we - might - find 300 species in the park, but we really thought we had so much more than that, and so with many long hours of research, crawling around in the grass looking for creepy crawlies, taking photos, identifying finds and pouring over lists compiled by researchers and our volunteers, we have reached 646 species of flora and fauna, with another 25 species to do some further research on and confirm. One of our more recent finds is the Clustered brittlestem (picture). So if you see anything we might not know of do let us know.

See the Plantlife, Wildlife and Sitemap pages for the current species lists.

April 2020

Brickfields country Park joins the Rushmoor Community Lottery.
Support us and you could WIN 1 of 3 tasty national prizes and in addition to the £25k jackpot, you could win 12 monthly fruit & veg boxes delivered to your door. With every ticket your purchase makes a real difference to our local community and when you choose Brickfields Country Park as the beneficiary, we will receive a portion that will directly help the volunteers and our work in the park. The Brickfields Park Community lottery page is - here. Please support us. If you would like further details please email .
---
Our Search page with its new core has made it easier to find that odd bit of information you are looking for in the 1550+ pages we currently have. Information on - our history - related links - future dates - photos and descriptions of the 646 species of fauna and flora that have been found in the park, including a gallery of over 3000 photos and videos of plants - flowers - animals - trees - views - park events and more from Brickfields Country Park. Contact Mike, if you find a any problems.
The Plantlife and Wildlife pages are continually expanding, with each species found in the park having a picture and short description, (the bird entries also have sounds). Meanwhile the Species photos continues its growth, and with more new photos being added all the time, and a small backlog to process, we ask you please bear with us. (All are copyrighted so contact us if you would like to use them.)
Please roam around our website, you will find links to similar organisations as ourselves, along with their e–mail addresses, contact names and some handy phone numbers and web urls. There is a description of the park, its long and involved history, how to find it and forthcoming dates for volunteer group The Friends of Brickfields Park. Please feel free to e–mail any comments and suggestions for our site.
---
Rushmoor Borough Council have published several walks around the Borough, three of which include Brickfields Country Park. We have saved them on our website and they can be downloaded from the following links, we hope you enjoy them - especially Brickfields Park of course! –
The three "walks" documents above are ©2004 Rushmoor Borough Council. They are Adobe pdf documents, to get a free pdf reader download Adobe reader here.
---
1) Site design ©1999– Brickfields Country Park - Privacy -